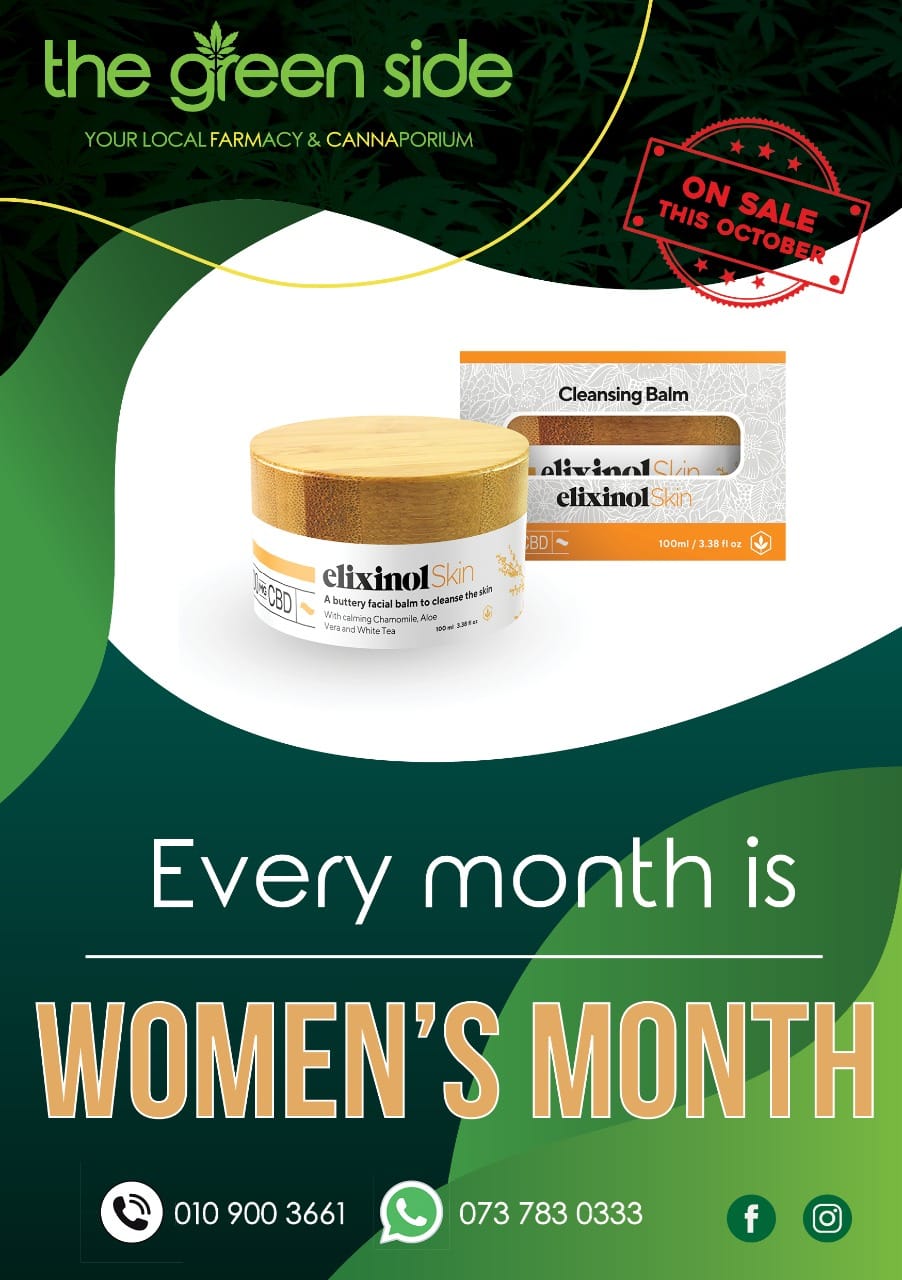 Every Month is Women's Month
Dear Green-siders


We believe that every month is Women's Month, in remembrance of the women who marched to the Union Buildings in protest of the extension of the Pass Laws to women on August 9, 1956.


In celebration of women all around the world, The Green Side team believe every month should be woman's month and therefore we will be running a sale on our one of a kind Elixinol skin range.


This specific skin range is totally unisex and is suitable for all skin types.


If you like the idea of CBD skincare this range is just for you.


Elixinol skin is Vegan, cruelty free, natural, paraben free, contains no sulphates and on top of the beautiful ingredients each product in boosted with full spectrum CBD hemp extract to maximize the results needed.


At The Green Side, we have got you !


Namaste